The business landscape is constantly changing, and in order to keep up with the competition, organizations need to have a business strategy that sets them apart. Clear objectives and company values are essential when crafting business plans, as they will form the basis of strategic decisions. Strategic planning is key to success and can help businesses gain a competitive advantage over their rivals – something that is even more critical during this ongoing pandemic.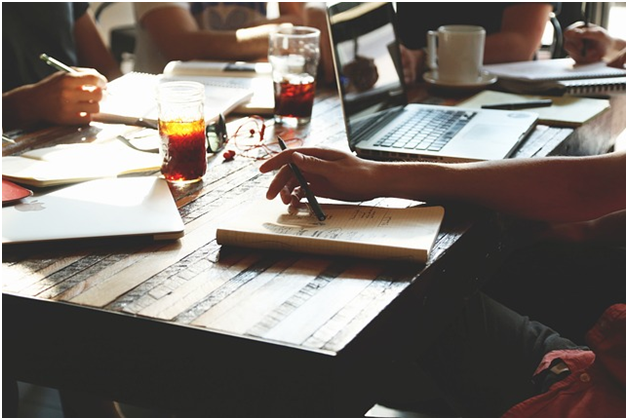 Here at Core-CSI, we understand the importance of setting long-term business strategies and prioritizing them in order to ensure our clients are provided with the best opportunities for growth.
In this article, we discuss:
What is Strategic Management
Principles for Strategic planning & management
Critical questions for organizations and especially startups
CSI-Core tools & worksheet for Effective Strategic Management
Case studies of successful companies going bankrupt due to a lack of strategic planning
Core-CSI offerings
What is Strategic Management?
Strategic management is developing a long-term strategic vision for the organization. This process includes setting objectives, crafting guidelines (Strategy), and implementing those ideas into long-term plans.
Strategic management is an essential element of any successful business plan. It involves crafting strategic objectives and developing strategic plans to reach those goals. Strategic planning models are the foundation for this process, providing a framework to identify competitive advantages and market opportunities with strategic initiatives that can lead to success and profitability. With strategic management in place, organizations can build competitive advantage through strategic decision-making at all organizational levels. By leveraging competitive strengths and minimizing weaknesses, strategic management processes enable businesses to better adapt to a constantly evolving marketplace and remain adaptive to changing industry conditions.
Set Objectives
Craft guidelines/goals
Implement Ideas based on organization goals & KPIs
Measure Success
Principles of Effective Strategic Management
Strategic management is a business process which involves analyzing, designing and executing strategic plans to ensure that an organization can gain and sustain a competitive advantage. An effective strategic management plan should delve into the strategic planning models of each potential customer and competitor which can be used to assess opportunities for future growth.
Develop a strategic plan
A comprehensive strategic plan will include the development of strategic objectives based on an analysis of strategic opportunities, the utilization of resource allocation principles in order to maximize the value offered by such strategic strengths, and ongoing monitoring of both internal and external enviromental factors so that necessary reviisions can be appropriately addressed. With this approach, strategic managers can accurately identify their weaknesses while emphasizing their strengths in order to remain five steps ahead of their competition in all aspects of their business.
Strategic planning, in its essence, can be broken down into two parts:
Planning for an unpredictable future state
Looking at past performance, and current trends, for the organization
We have listed the most critical guidelines for strategic planning below. This is based on multiple years of experience, research papers, and experience working with clients worldwide.
Keep the process simple and easy to understand. Make sure to design a structured process.
Involve all key stakeholders across departments in the strategic planning process
Keep the process non-routine: We advise planning a meeting or offsite to discuss the process/plan with the team.
Welcome out-of-the-box thinking. At the same time, be aligned with overall organizational objectives and goals.
Once you decide on the following steps/and processes for the future, document them and assign clear owners and timelines around the ideas/process.
The business landscape is constantly changing, and in order to keep up with the competition, organizations need to have a business strategy that sets them apart. Clear objectives and company values are essential when crafting business plans, as they will form the basis of strategic decisions. Strategic planning is key to success and can help businesses gain a competitive advantage over their rivals – something that is even more critical during this ongoing pandemic.
Key Questions to ask and help structure this process:
You can download this as a PDF document. You can also share this worksheet in advance with your team. This can be a helpful warm-up for the team before a planning session.
Strategy questions for organizations, especially new and upcoming startups
Is your organization planning to disrupt a market or dominate a market?
What kind of competition is present, and are there new entrances to your industry/vertical?
Establish business strategies for growth opportunities- Refer to the SWOT analysis worksheet. What are the key channels for user growth? (New geo-locations, new marketplaces, change in share of the market)
Understand critical metrics such as average revenue per acquisition, Lifetime value of new acquisitions. We believe it is essential to establish KPIs and understand revenue growth pathways (revenue per customer, user vs. more customers)
Are there some big changing political scenarios or changes in the business environment? (Does the Covid-19 pandemic change things? Is the gig economy helping?
Define the road to breaking even and establishing profits and margins and more profit & margins (To this effect, consider processes, workflows, operational efficiency, and capturing more of the value chain).
How are competitors placed in the financial year? Has anything changed? Are changes coming soon?
What are the top 2-3 priorities in the next 12 months? (Order by impact and ease of implementation)
Practical tools to help you plan your strategic planning process
Planning sessions are a vital method to kickstart your strategic planning process. You can download the example worksheet shown below here. We suggest asking team members to fill in their ideas on worksheets. You can then discuss the views during the meeting.
Pro-Tip: It's vital to encourage all team members to express their opinion.
We are all used to taking notes/pointers on a laptop; a good practice for planning sessions is making them "No Laptop" sessions. The idea is to make them non-routine and engaging. Close laptops and using whiteboards for the session can be helpful.
Pro-Tip: Use the Post-it model by asking team members to write their ideas on sticky notes and put them on the whiteboard/wall.
SWOT Analysis for effective Strategic Management
Strategic management is essential to any business, as it helps leaders anticipate future changes and plan for long-term success. SWOT analysis is one of the key strategic planning models that can be used to identify strategic goals in order to propel organizations forward. SWOT stands for Strengths, Weaknesses, Opportunities, and Threats and is often utilized by board members, corporate executives, and strategic planners in designing a company's strategic vision.
In order to fully explore strategic opportunities and craft effective corporate strategy implementation plans, organizations must have open dialogue around each element of SWOT. With thoughtful consideration given to strengths, weaknesses, opportunities, and threats, strategic management teams are on their way toward reaching key goals.
PESTEL Analysis Tool
PESTLE analysis is a strategic planning model designed to help businesses analyze the external environmental factors that may shape their corporate strategy and impact its success. Factors such as political, economic, social, technological, legal and ecological influences are important to assess before crafting a viable strategy. Through careful consideration of each of these variables and their unique impact on strategic implementation, companies can gain an advantage when tabulating possible courses of action.
Furthermore, it facilitates strategic decision-making by helping business leaders refine plans to accurately adapt to changing conditions. As a strategic planning tool, PESTLE analysis offers companies insight into their competitive landscape and opportunities for growth that would otherwise not be available.
EXECUTION
We advise keeping things simple. The key has specific goals with clear owners and timelines.
Guiding Principles:
Categorize action items/plans into specific categories/workflows/processes
Assign tasks/categories to team members/Senior Executives
Set up timelines and KPIs (as much as possible)
Set Up a cadence to check in on tasks and goals
Case Studies: Successful companies going bankrupt due to a lack of strategic planning
Too many companies have failed due to a lack of strategic planning. We all know of Netflix and how it has revolutionized on-demand entertainment. But before Netflix came to chill, there was Blockbuster. Blockbuster (like Netflix) had a subscription model and allowed customers to rent DVDs/ movies from any physical kiosk placed at significant locations across the United States. The business model was thriving, and at its peak, Blockbuster had 9000 stores in the US with a valuation of $5 Billion. Today all the Blockbuster stores have closed down, and the company has ceased to exist.
During the '90s, the company was at its peak but failed to plan strategically. They were unable to see the opportunities that existed with the coming of the internet economy. In the early 2000s, Netflix (their much more minor rival/threat) tried to sell their company to Blockbuster but was turned down. Blockbuster failed to evolve and innovate. They could not keep up with the changing business trends and consumer behavior. The business model remained the same, gradually losing market share and eventually shutting down.
BlackBerry is another company that did not innovate and plans for the future. In the early 2000s, BlackBerry (RIM) was the most sought-after business phone. Most senior executives worldwide carried a BlackBerry, and it was considered the go-to business phone for influential and busy executives. The company's market share moved from 20% in 2009 to less than 5% in 2012. The company scrambled and could only launch its first touch-screen phone in 2013. The market share had fallen to less than 3% and has never picked up after that. BlackBerry did not align itself with the touch screen revolution and allowed its competitors, Android and IOS, to take over the market.
Blockbuster and BlackBerry teach us the importance of innovation and strategic planning. Successful companies are constantly planning and innovating for the future.
Core-Strategy
Core-Strategy is an enterprise-grade strategy management tool for modern enterprises. It helps organizations formulate, plan, implement and evaluate the progress of drivers, goals and objectives. Providing evidence-based decision management capability to senior leadership. Sign up for a no-obligation trial today!
About Core-CSI
Core-Cyber Security Integrators (Core-CSI) provides trusted, results-oriented, and proven Program/ Project Management, Enterprise Architecture, System Engineering, Business Process Re-engineering, and Cyber Security support services to the US Intelligence Community, Department of Defense, Federal, and Commercial customers across the US.
Proprietary Information© 2022 Core-CSI LLC All Rights Reserved