A well-researched strategy can be the difference between a failed business and the next big thing. Despite the benefits of strategic planning, the percentage of failed businesses and strategies is more than 85%.
Effective Strategic Management
Developing a robust business plan is highly challenging. Even more challenging is tracking, managing, and executing it. Effective strategic planning requires making detailed structured plans by evaluating all the different perspectives of an organization (financial, legal, customers, and internal processes). Core-CSI strategic management tool provides all the strategic planning and tracking on one platform. The tool incorporates user-driven perspectives such as financial, legal, internal processes, and customers when evaluating organization performance.
You also need to make hard decisions, make trade-offs, and clearly understand the big picture. Below are five common mistakes that might be sabotaging the strategic planning process and stopping your company from reaching its full potential.
Not being transparent with plans
Strategic planning should be transparent to everyone across the organization. While it is expected for senior executives to plan and propose key strategic drivers, the plans need to be carried forward by the entire organization. Being aware of the core strategy ensures that all the participants understand how their efforts impact the company goals and what else needs to be done.
According to Forbes, leaders sharing the company goals and re-iterating them in meetings allow a better understanding of the company's vision across the organization.
Not following a data-driven approach
Several businesses don't track all their KPIs (Key performance indicators). Anything that is not measured or tracked cannot be improved. Ignoring relevant business data and information may result in not being able to identify future opportunities and trends. A strategy that is exclusively based on assumptions and not backed by facts is bound to fail. The Core-CSI strategy planning models like Balance scorecard and SWOT analysis helps structure detailed plan with relevant data. For example, Our balanced scorecard provides near real-time progress of the strategic plan.
Before developing a strategy, companies should gather information about the current financial and market situation, examine their customers and competitors, consider large-scale social, economic, or political events, and pay particular attention to popular trends.
Not having a structured plan and process
The most crucial part of strategic planning has a detailed and structured plan. It is crucial to have clear, actionable goals with structured timelines and clear owners. Strategic plans fail when they are not broken down into small steps and don't have clear owners. It is our recommendation to break projects into small actionable steps. Our Core-CSI strategic planning tools help define drivers for success and break them into Goals and Objectives. You can track drivers and goals and see progress every week
Not focusing on execution or having SMART Goals
Strategic plans often end up being fancy presentations in executive meeting rooms. Most strategic plans don't deliver due to a lack of focus on execution. Making actionable goals with clear timelines and owners is key to execution.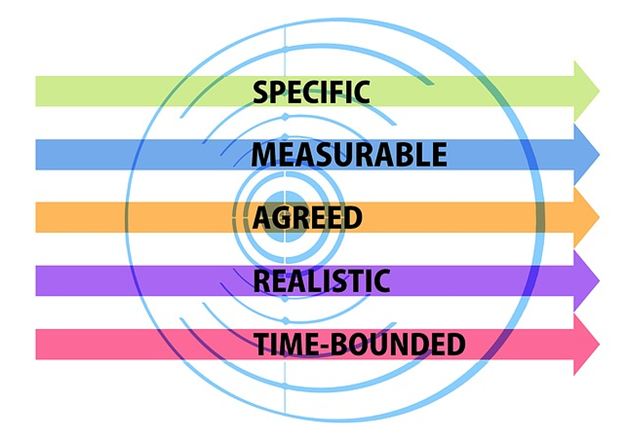 At Core-CSI, we have designed our planning tool to ensure each goal is linked with clear timelines and owners. This ensures accountability and a focus on execution.
Designing a strategy that is impossible to turn into practice
Instead of adjusting the company's direction toward desired results, an unachievable strategy might make employees feel overwhelmed, angry, and powerless. According to HBR, a common mistake by executives is confusing strategic plans with marketing plans. Strategy planning is not catchy marketing taglines.
Examples: Building the next-billion users, or road to $50 Billion dollars. While this may possible, the goals must be realistic and achievable. Before designing a strategy to meet company objectives, make sure that it is possible to turn it into practice. Start by identifying the strengths and weaknesses of your team and whether the number of employees will be enough to achieve all the goals. Your company's strategy must be aligned to meet the desired results while also ensuring that the workload is not oppressive.
Not engaging managers and employees
It's a mistake for business owners and managers to not engage their employees in the company's strategies and plans. Not engaging staff can lead to a disconnect between them and their roles, as they may lack understanding as to how their tasks contribute to the overall success of the company. Without this knowledge, employees may not be motivated or invested in their job, leading to decreased productivity and satisfaction levels. Furthermore, with strategic discussions off the table, it's harder for management to tap into the creativity of their workforce for new ideas or solutions.
Not providing skills training
Providing staff with the necessary skills training and engaging them in their roles as part of the overall corporate strategy is essential for a business to be successful. Skilled employees contribute to better customer service, increased productivity levels, and more innovative solutions that can help propel the business further. By investing in their workforce, businesses will not only benefit from increased employee satisfaction but also contribute to overall corporate strategy. Furthermore, when employees understand the company's goals and strategies, they are better equipped to make decisions that can benefit the company in the long-term.
Core-Strategy
Core-Strategy is an enterprise grade strategy management tool for modern enterprises. It helps organizations to formulate, plan, implement and evaluate progress of driver, goals and objectives. Providing evidence-based decision management capability to senior leadership. Sign up for a no-obligation trial today
About Core-CSI
Core-Cyber Security Integrators (Core-CSI) provides trusted, results-oriented, and proven Program/ Project Management, Enterprise Architecture, System Engineering, Business Process Re-engineering, and Cyber Security support services to the U.S. Intelligence Community Department of Defense, Federal, and Commercial customers across the U.S.
Proprietary Information© 2022 Core-CSI LLC All Rights Reserved